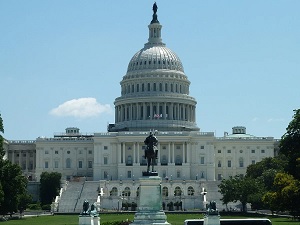 The Digital Security firm Inky reports that they've discovered a new, disturbing phishing campaign you should be aware of.
The company has spotted a disturbing number of scam emails purporting to be from Mike Pence, the Vice President of the United States.
The emails bear titles like "Coronavirus Guidelines for America."
It's bad enough that hackers and scammers are taking advantage of the fear and confusion of the global pandemic to ply their trade. This campaign is noteworthy for the simple reason that the people behind it went straight to the top of the food chain. Not content to pretend to be from the CDC or the WHO, they opted instead to impersonate the people who hold the highest elected offices in the land.
It's a bold move that's paying off for them. After all, if you received an email from the Vice President, promising updates and information about the virus, odds are you'd want to take a closer look.
That's exactly what the scammers are counting on. The emails they're sending out have attachments that promise updates and information. However, all clicking on them does is install malware on the victim's system, leaving them open to identify theft and the loss of a wide range of personal data.
As ever, vigilance is the key. If you don't know the person sending you an email message, the safest course of action is to simply not open it at all. If you can't resist opening it to take a peek, certainly don't risk opening any attachments or clicking on any links the email might contain.
The hackers and scammers are relentless and are using the current fear, frustration, and uncertainty to lure unsuspecting victims. Don't fall for it. Stay safe out there, both online and out in the world.