How to get $400 and a FREE, One-Hour Tech Talk with Rick (we will provide lunch)!
We love having you as a client and, quite honestly, we wish we had more like you! So instead of wishing, we've decided to hold a special "refer a friend" event.
Simply refer any company with 10 or more users to our office. We will call and schedule an appointment. When we hold the appointment we will send you a $100 VISA gift card. If they become a client, we'll give you a $300 VISA gift card on TOP of the $100; that's a $400 bonus in your pocket! If you're a go-getter and you bring us 5 clients, you'll not only get the above bonuses for each prospect, but we'll also give you a free one-hour Tech Talk (ask anything IT related) for you and your employees with Rick AND we will bring in lunch for you and your staff!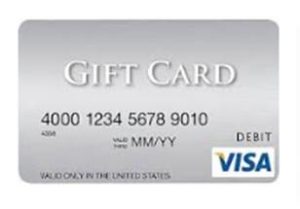 If you would like us to donate the referral money to a charity on your behalf, just let us know!